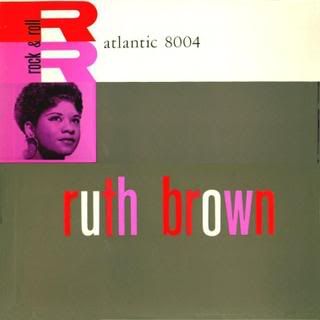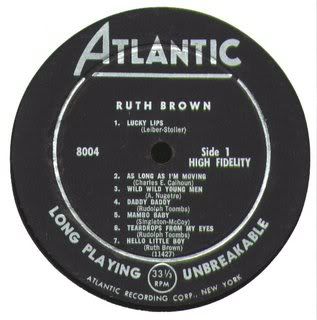 This is a 1957 album from Atlantic which includes most of Ruth Brown's biggest hits.
These are vinyl rips by Joan K complete with the atmospheric 'noise', so once again it's like popping round to your friend's house to listen to a few discs being spun on the gramophone. The download includes a folder of Joan's label shots, EP covers and one of those wonderful Atlantic singles still in its original sleeve. The download scans are more numerous and larger than can be shown here. A visual treat!
Converted to 192 kbps mp3s from m4a files.
Download link –
Ruth Brown Rock & Roll (Mega)
1. Lucky Lips
2. As Long As I'm Moving
3. Wild Wild Young Men
4. Daddy Daddy
5. Mambo Baby
6. Teardrops From My Eyes
7. Hello Little Boy
8. Mama He Treats Your Daughter Mean
9. 5-10-15 Hours
10. It's Love Baby
11. Sentimental Journey
12. Old Man River
13. So Long
14. Oh What a Dream